AM-4453/U Audio Frequency Amplifier

I finished refurbishing the AM-4453/U Audio Amplifier. It is a multi channel mode and would have been used to hear different internal communication feeds. It is a receive only speaker.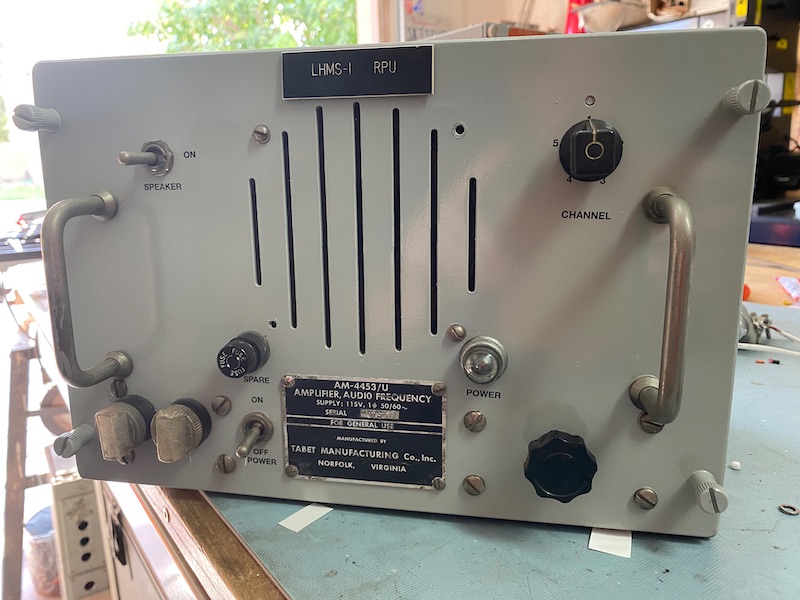 This unit came pretty rough. Here is some of the process.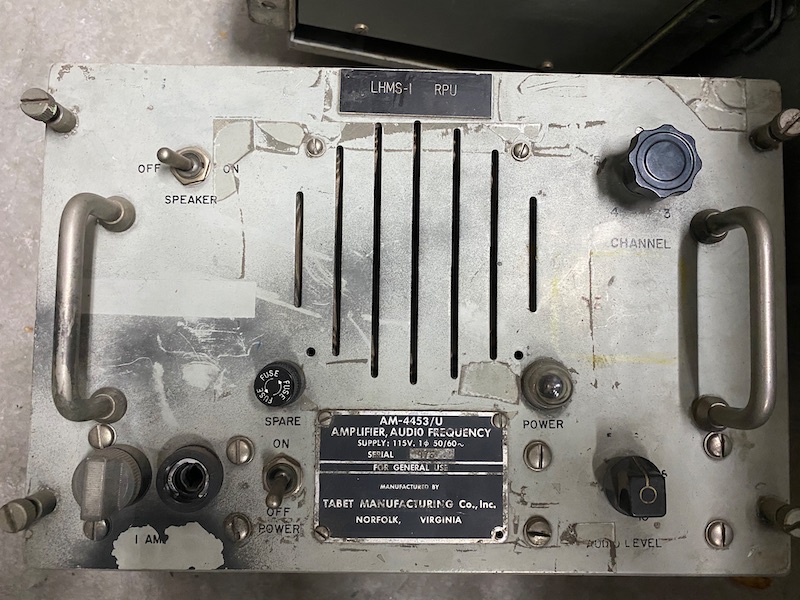 This is in as found condition from Columbia Electronics in Somis, Ca.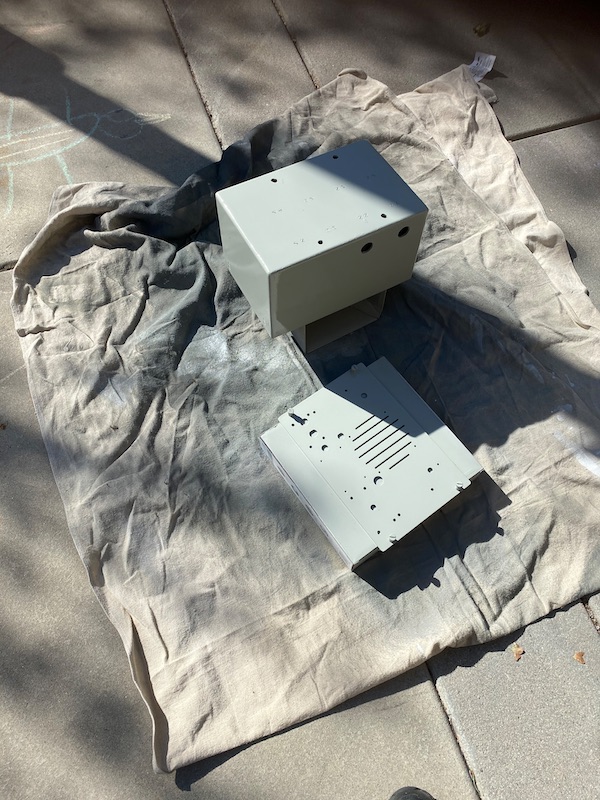 The Painting process, it had 2 coats of primer and a sanding in between. I then followed up with 2 coats of Rustoleum Light Machine Gray Enamel. It came out very smooth.


This unit will be used as an amplifier for all my radios. The older tube type radios were used with headphones and this will make it easier to hear. If you are wondering about the replacement labels, I used water slide decals that can be printed from my laser printer. This was the first time and it worked very well. I suggest anyone else that wants to try it to give it a shot. The paper is about $7.00 for 10 sheets which should be enough to do 10 different sets.