Teletype Paper Tape Punch TT-192a and TD TT-187a
Received a couple weeks ago a functional Teletype TT-192a Typing Reperforator and a TT-187a Transmitter Distributer.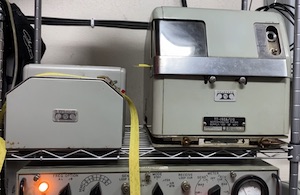 The Military Teletype community is a tight knit organization. I asked one of my cohorts in the hobby if he knew of anyone willing to part with a Compact Reperforator and a TD. As it turns out he was willing to part with a couple from his collection, so a week later and the FedEx fee as the total cost they arrived.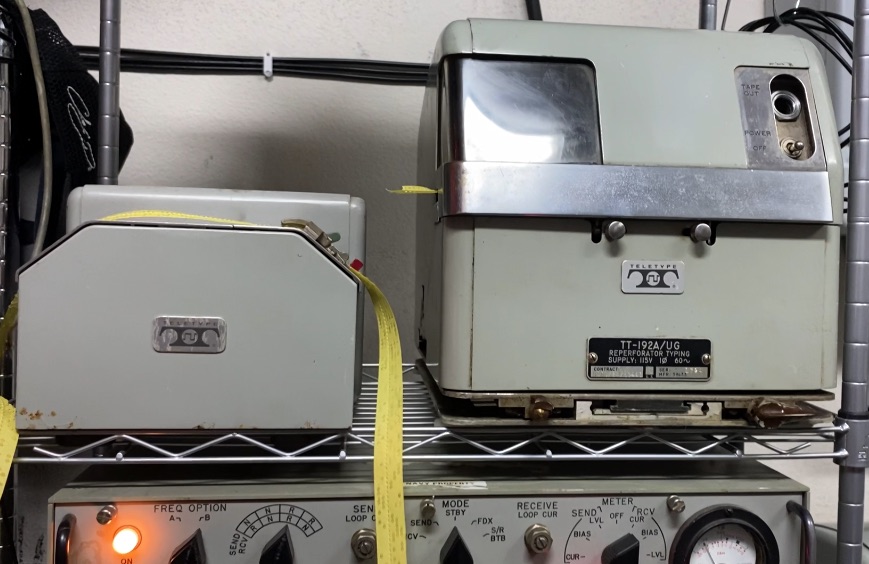 The TT-187a Transmitter Distributor is on the left and the TT-192a Typing Reperforator is on the right.


I had to change the gears from 100wpm on the TD to 60wpm but other then that they both worked right out of the box, the Reperf even had the plastic Print hammer that is missing on most due in part that it disintegrates with age.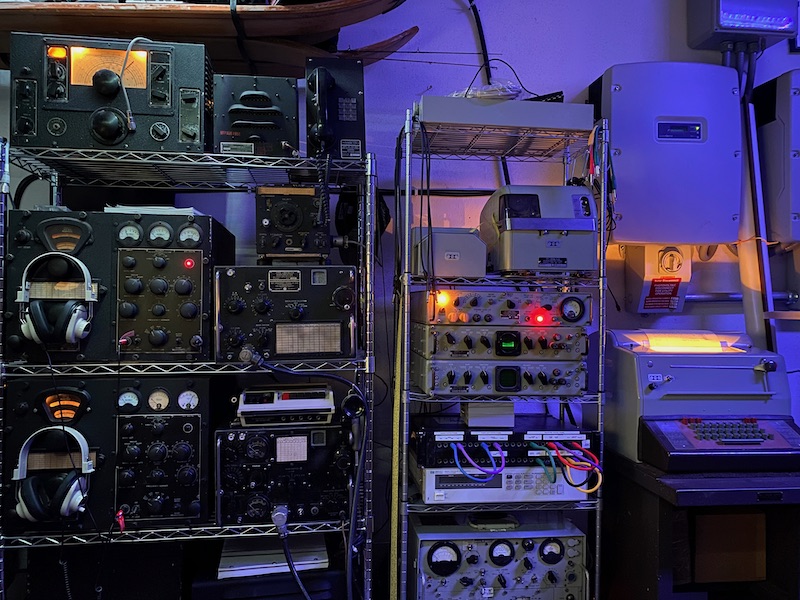 Just a little showmanship with the lights and camera, everything turned on and running.


Now the only thing I will be looking for is a Compact RO AN/UGC-25a to complete my Teletype 1960s-1970s setup. I am not really into the later Teletypes like the Model 32/33 or later (But the Model 35 is interesting because it utilizes a 28 printer)