Collins TCS-12 Transmitter
Starting the process of rebuilding my TCS-12 transmitter.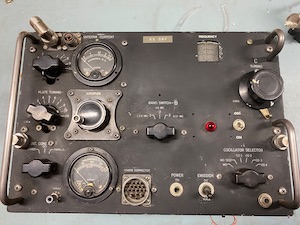 So I have a TCS-12 set that has been in my collection for about 6 years. It was once owned by K5ONF out of Texas based on an old imprint tape on the front. It had some modifications done to it some time in the 1970s I presume based on the age of the components. I am removing all the modifications and restoring it back to as close to factory that I can. Here are some of the pictures of the process.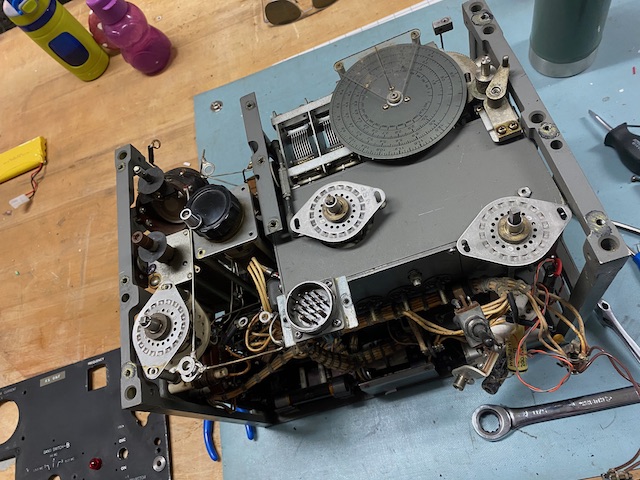 Removed the front panel that had been spray painted over. I found a used one that is nice and clear, it has a bit of patina you will see it later in the process.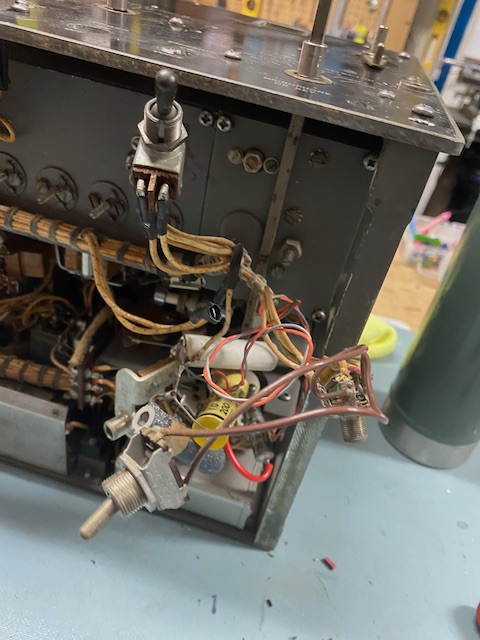 Some of the modifications done during its life, It looks to me like it was an additional Key Jack with an on off switch for the oscillator.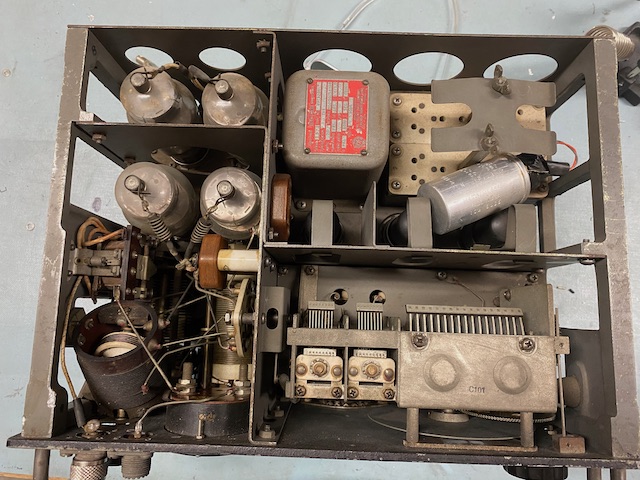 A view of the output tubes. They all tested fine on my i-177 Tube Tester. Notice the additional Cap Can that was added.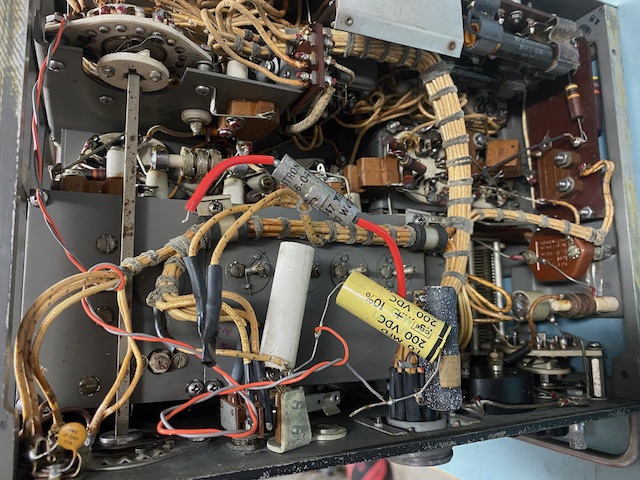 One more shot of the crazy modifications. All of it is gone and a power switch was reinstalled.