2021 ARRL Field Day With Vintage Equipment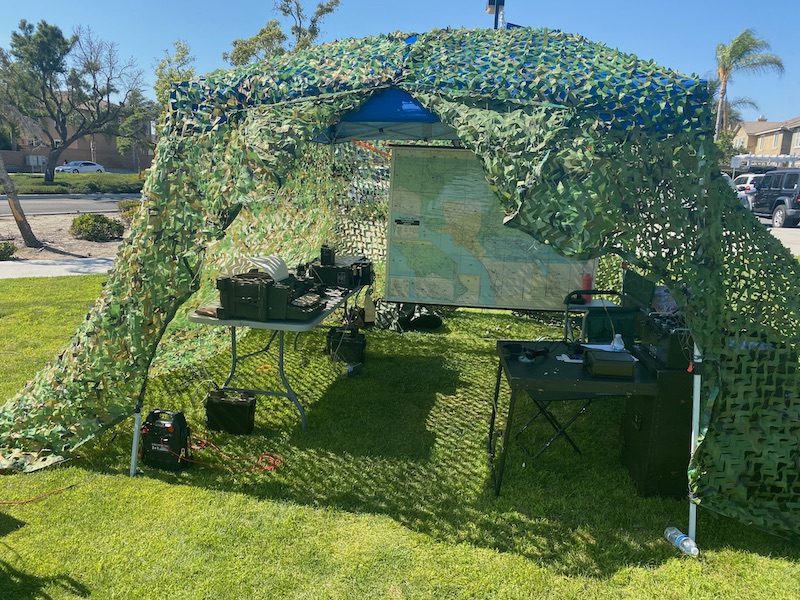 2021 ARRL Field Day with the GOTAHams WG6OTA Club. I set up a vintage equipment display and used the equipment on the air to make a RATT (RTTY) contact with Tim N6CC.






Normally I would head up to Lancaster, California to operate with my club AJ2J with Bryan N3FAA but this year was different. The end of COVID brought about a large amount of sports parties, pool parties and other gatherings. I had a party to go to for both my kids on Friday and Sunday, The Friday parties required my wife to take one child to a party and I took the other. Needless to say it was a busy weekend, I managed to meet up with my local club WG6OTA Gotahams as they were in a park just down the street from me. I set up a vintage display with vintage USMC equipment, camouflage and all. It was a fun weekend although rather compressed.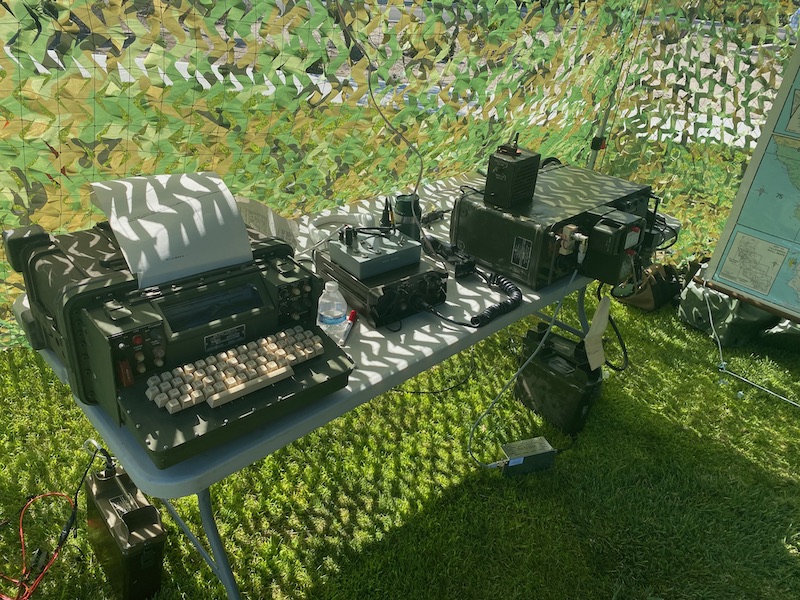 Vintage equipment on display and in use. AN/UGC-74B used for RATT (RTTY), AN/PRC-47 Transceiver with CV-2455 FSK Converter on the front. All of this was done on 24v Battery power augmented by 4 solar panels to keep the levels up (This was especially true of the UGC-74 as it is a power hog.)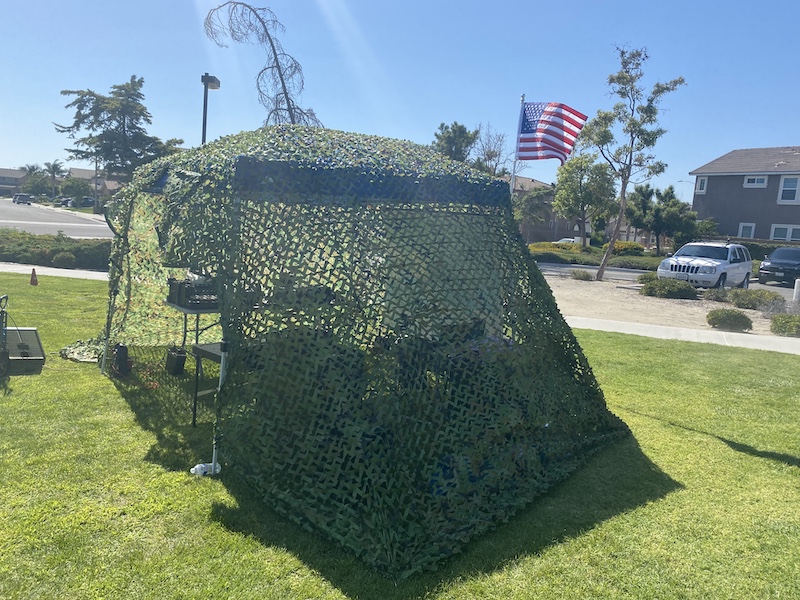 Another view on the CP (Command Post), I made sure to get the Flag in there also. Next year I will set up the flag in the front separate from the camp tent.