Field Day, TCS-12, PRC-47
Field Day 2020 was not like the rest but Bryan N3FAA and I made the best of it. I have also been working on a TCS-12 Receiver which is almost done and I picked up a Complete PRC-47.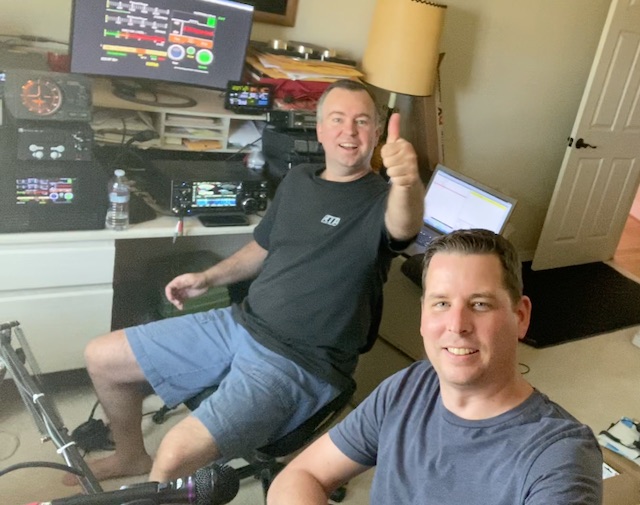 This is just a short update of what has been going on over the last month since I have been slow to post.

For Field day we ended up having a little over 600 contacts (500 Phone and around 100 FT8) Not bad since last year we had around 200. One issue we did encounter was a bleed over from N3FAA's high power station to my Low Power station, we had filters and everything but still had the issue.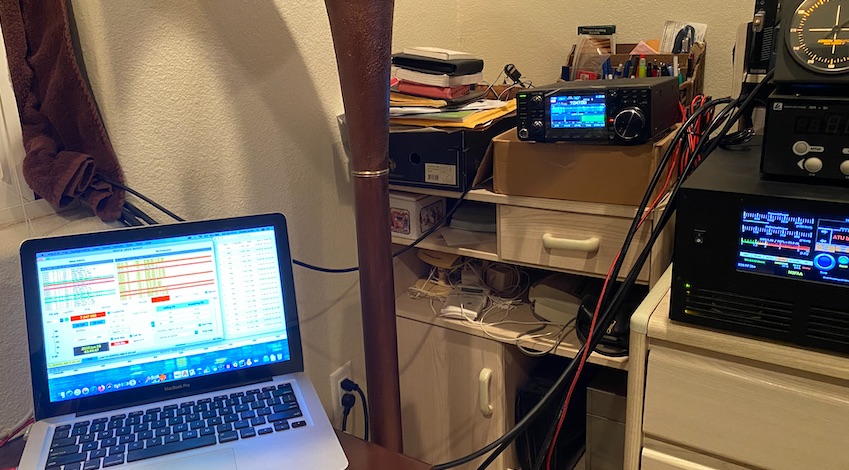 A little FT-8 on field day, N3FAA'S 2kw Amplifier there on the right.


I have been finishing up my TCS-12, I am down to rebuilding the connecting cables. The modifications that were done on it in the past basically changed all the pin outs and it also went to the terminal board on the back of the rectifier. I have since started repining the plug and reversed all the modifications done.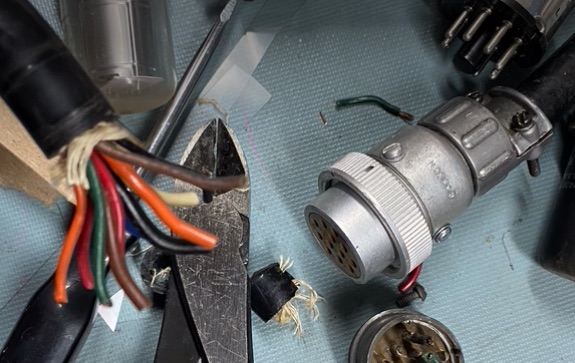 The Cable that runs from the receiver to the rectifier for the TCS-12

I also picked up a complete PRC-47 set including box, batteries antenna and other goodies. My plan is to work on it towards the fall when the garage cools down. I am hoping to have the TCS done soon for the same reason. Here is a picture of the swollen Silver Cell batteries that I had to pound out of the original case.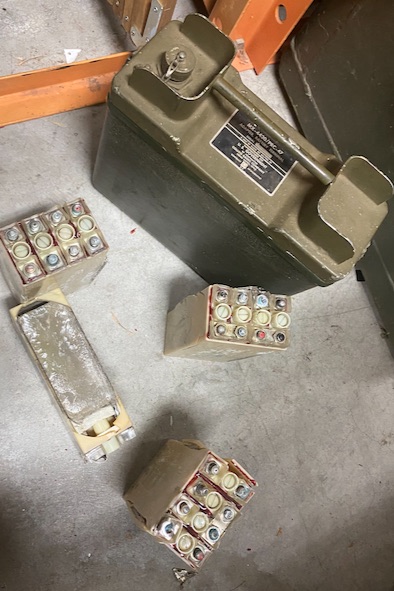 Silver Cell Batteries from the PRC